As I write this, it is just under two weeks to the Spectral Landscapes event in Oxford.  Put together between myself and the Oxford University's Romantic society through Jen Wood, the event is looking at the resurgence of interest in work across all forms of creative media which looks to the landscape in order to find essences of the "eerie", especially of that in English art.  When asked to come up with a name for the event, it was the subtitle of "Explorations of the English Eerie" that first came to my mind.  I first came across the term in discussions with Robert Macfarlane, well before he eventually attempted to canonise the term in his essay for The Guardian in April earlier this year.  As with all online content, it was subject to a variety of responses, largely positive but some pointing out the potential negative connotations of including nationality in discussions of a form that, effectively could be anything (and anywhere) that explores a landscape in "terms of its anomalies rather than its continuities." (2015).
For Spectral Landscapes, I wanted to explore this term and, here, discuss why the event is looking into such things as well as what the wider picture of the work in question is really is about (if such an excuse were needed as the work in question is often immensely enjoyable).  To answer the second of these questions first, Spectral Landscapes came about from a desire to screen the film, Holloway, along with a question and answer session with myself.  This has sprouted out into a multimedia symposium assessing the form with performances, papers and another film of mine, Salthouse Marshes.  Now, Holloway was mentioned within Macfarlane's original Eerie essay, as was the potential spark that eventually spawned Salthouse Marshes (which came from a conversation about Algernon Blackwood's The Willows).  If an event was to centre upon these films, films explicitly derived and responding to the ideas of the article in question, then there's little doubt of their comfortable alignment with the term (hence the event's subtitle).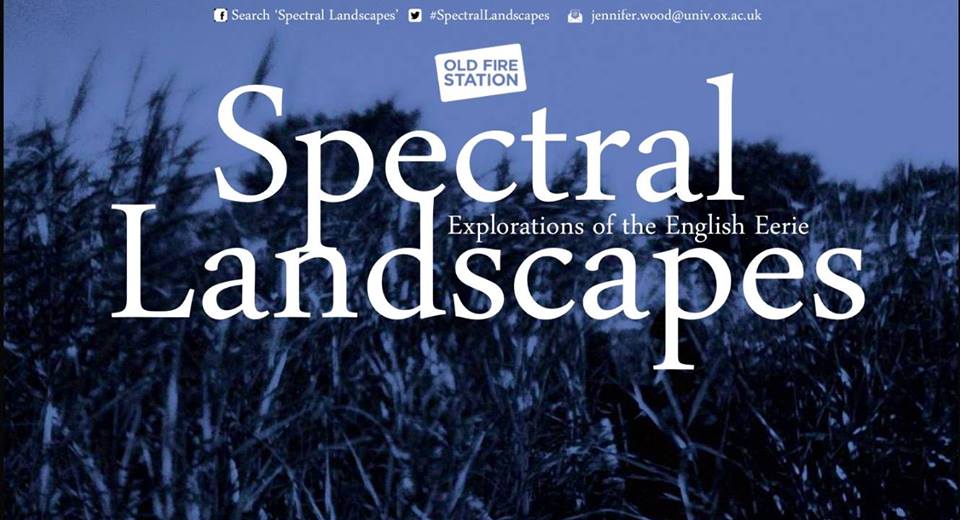 But what about work that evokes the same sort of aesthetic relationships of the likes of M.R. James, Richard Skelton and A Field In England (2013), but which is born of other cultures?  The Wicker Man (1973) is mentioned within the essay and, though it is a film directed by possibly the most English of directors one can conceive (double-breasted sailor jackets abound), it's also a film that is impossible to imagine without its Scottish elements (even if such elements are partly aesthetic window dressings).  This is where critiques began online of the term though almost all are ill-founded due to a lack of perspective upon where the English Eerie really sits; it is a far more diffusive form than it is given credit for.  This is what I want to convey in the Spectral Landscapes event: that such analysis is a zooming in upon a microcosm rather than an attempt at fencing off a wider cultural picture.
In this sense then, the English Eerie is best perceived as one part of a rather large and complex Venn diagram.  There are numerous zones, some bigger than others with even more disparate areas of crossover.  The English Eerie is just one of these areas and such analysis is, in effect, zooming in to a body of work which can be split between areas, where some films, books and television will be shared with other areas whilst some may in actuality be unique to the description of the English Eerie (I'd suggest the Holloway film to comfortably sit in the latter with perhaps a slight mix of Psychogeography).  This opens up two further questions:
What are these other areas?
And what theme covers this diagram as a whole?
These areas are debatable but I have little personal doubt what I would put within this diagram.  Next to the English Eerie could sit Folk Horror alongside which could sit Hauntology, Psychogeography, Nature Writing, Rural Horror, Eco-criticism, New Nature Writing, Southern Gothic, Kaidan, and probably many other forms.  These are fields that are idiosyncratic and different in many ways but also share a lot of work in common with each other.  This isn't to say, for example, that M.R. James' stories are purely Psychogeography in the same way that Iain Sinclair's writing is, but there's no doubt that there are elements that could be read as such in stories such as Canon Alberic's Scrapbook (1904).  For an even better example of this specific crossover, the work of Arthur Machen would be more obvious in its sharing of these thematic elements.
To the second question then, what is really being discussed here?  When discussing Folk Horror or Nature Writing or any of those other forms, what is it that really connects all of them together?  For me, there is one overarching connection, an element that is present whether explicitly or subtly, emphasised or only vaguely hinted at: that of landscape.  It is the landscape and relationships to it (whether through horror and occultism or the wildlife and fauna that lives upon it) that connects all of these things together.  To borrow Eddie Proctor's website name (and in a similar sense to his essay, Towards A New Landscape Aesthetic) these are all off-shoots and forms of Landscapism; where everything seems somehow to derive from the landscape or in some way begins from the direction of the topography of the land, rural or urban, real or fictional.
Therefore, Spectral Landscapes: An Exploration Of The English Eerie and the term as a whole is simply a magnified look at one area rather than a negation of cultures or a re-appropriation of other national cultures (as some critiques have suggested).  Of course other cultures have senses of the Eerie (whilst most of this line of argument focuses on Celtic forms, I'd actually argue that it is Japan that is more obviously conducive to such ideas), but the English Eerie looks in particular, in emphasis, and in detail at specifics of the English landscapes and it is no doubt part of a wider cultural movement full of confluences and convergences across eras and geographies.
Adam Scovell